There are choices of free Gerber file viewers out Internet.  I've tried some so I'll take notes for archival purpose.
I decided to use GC Prevue btw.
GC Prevue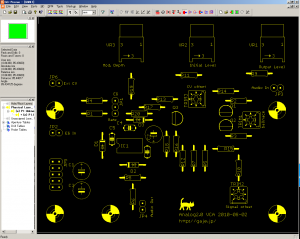 http://www.graphicode.com/GC-Prevue_Gerber_Viewer
Provided by GraphiCode free of charge.   Working fine on my Windows 7 machine.  Advertisement appears on startup but not too bad.  There seems no functional limitation.
Online Gerber Viewer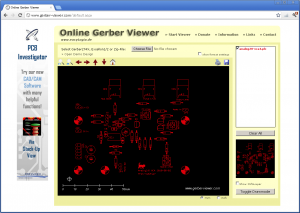 http://www.gerber-viewer.com/default.aspx
This is an amazing tool.  The feature is provided online so only you need is a web browser.  You don't have to install software.  It works great.  But I didn't go for this tool since I'm not comfortable with network dependency.  Naturally, you need to upload your file to view.
ViewMate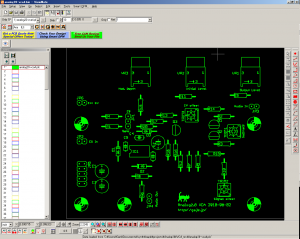 http://www.pentalogix.com/viewmate.php?pcbsid=fba68853a19ae1013334e8e3c258f985
Provided by PentaLogix.  Free version is available.  The free version is good enough for me.  I feel that graphic is less clear than GC Prevue.  I was using this software for Gerber preview before.
Gerb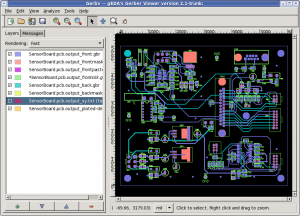 http://gerbv.geda-project.org/
This is a utility of an open source EDA software distributed under license of GPL, gEDA:
http://www.geda-project.org/
Nice screenshot, but I could not install it for lack of Windows support.
McCad
http://www.mccad.com/FREE_GerberViewer.html
Provided by McCad.  Free version is available but limitation is quite strict.  Not for me.