It's been a while since I stopped building things. But it's a new year, I'll try restarting it. For not making things for long, I cannot do anything aggressive yet. I would start with picking up an old DR-110 from my toy box to modify it.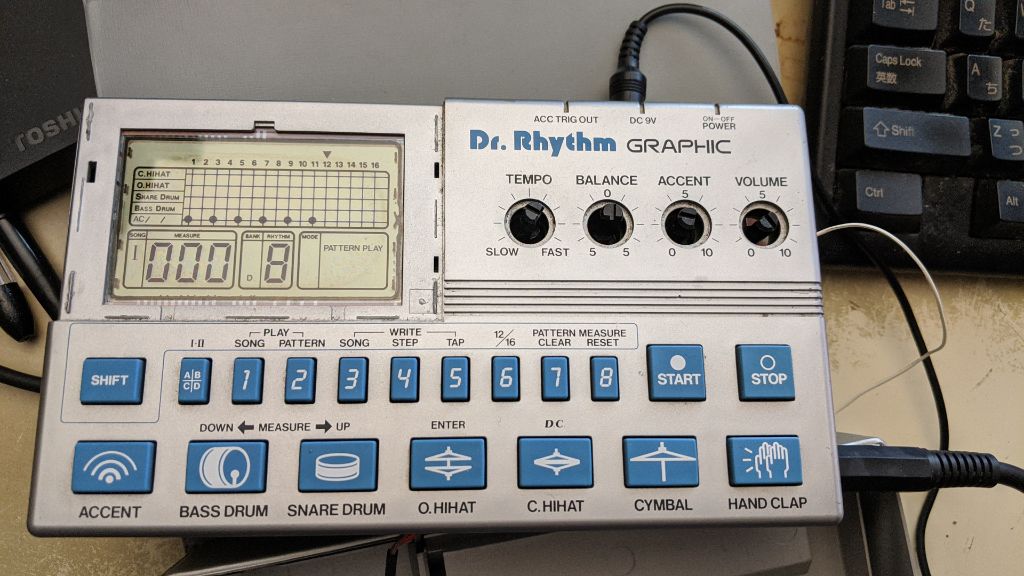 This device is half-dead. Upper half of the display is not functioning. Membrane switches are not working well, too. The case is nice looking, so it may be fun to keep it and make it work. But it's an old device and what can be done is pretty limited compared to contemporary feature rich devices. I would go simply with replacing the control by MIDI to make it done quickly.
DR-110 has four banks of memorable rhythm patterns from A to D. C and D out of them are preset so you can play these patterns without programming. But banks A and B are not usable since I cannot punch the patterns in because of the broken display. These banks C, and D, still plays nicely:
The sound is a bit old school, but I love it.
This is the starting point. I begin with investigating internals of the device.